11er – The Best out of Potatoes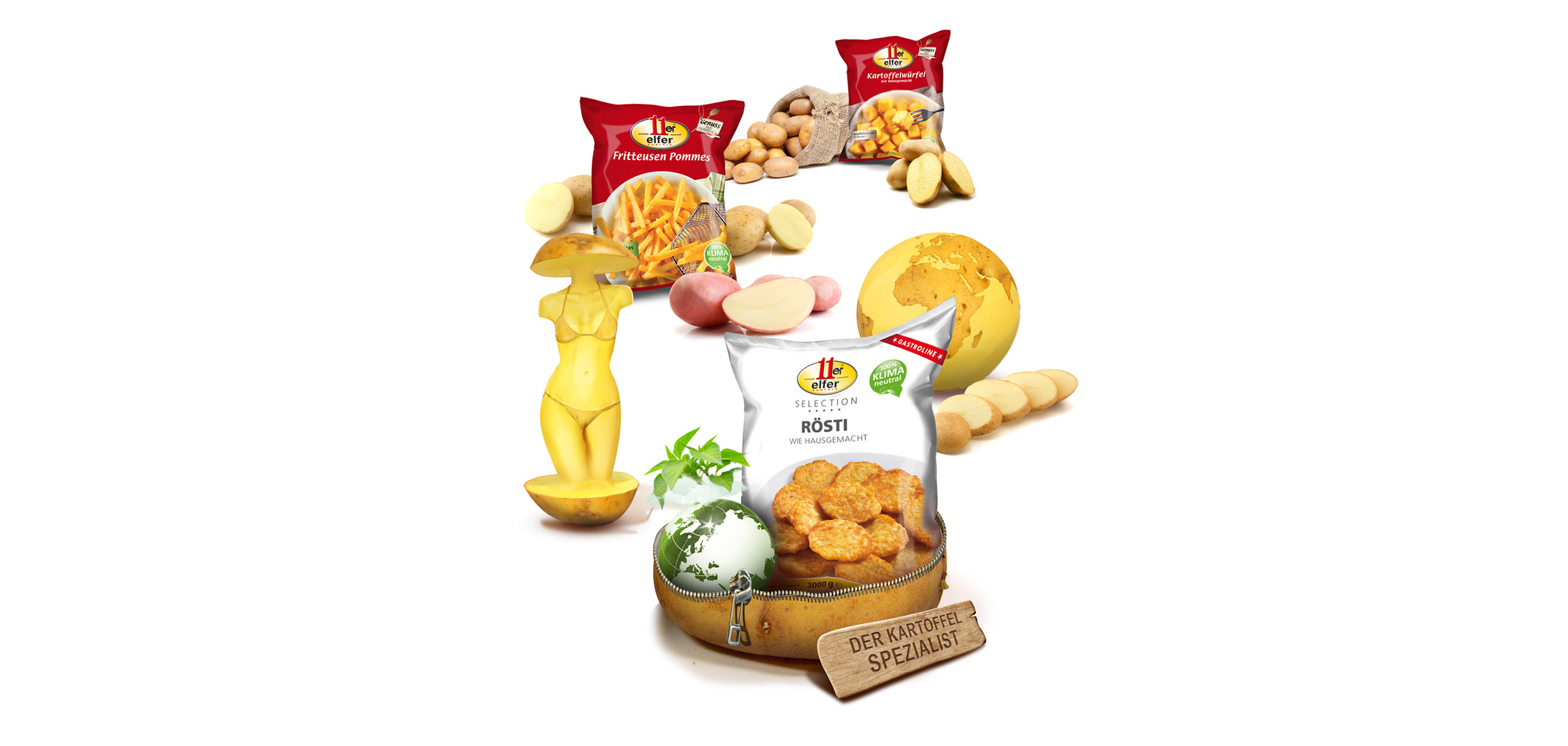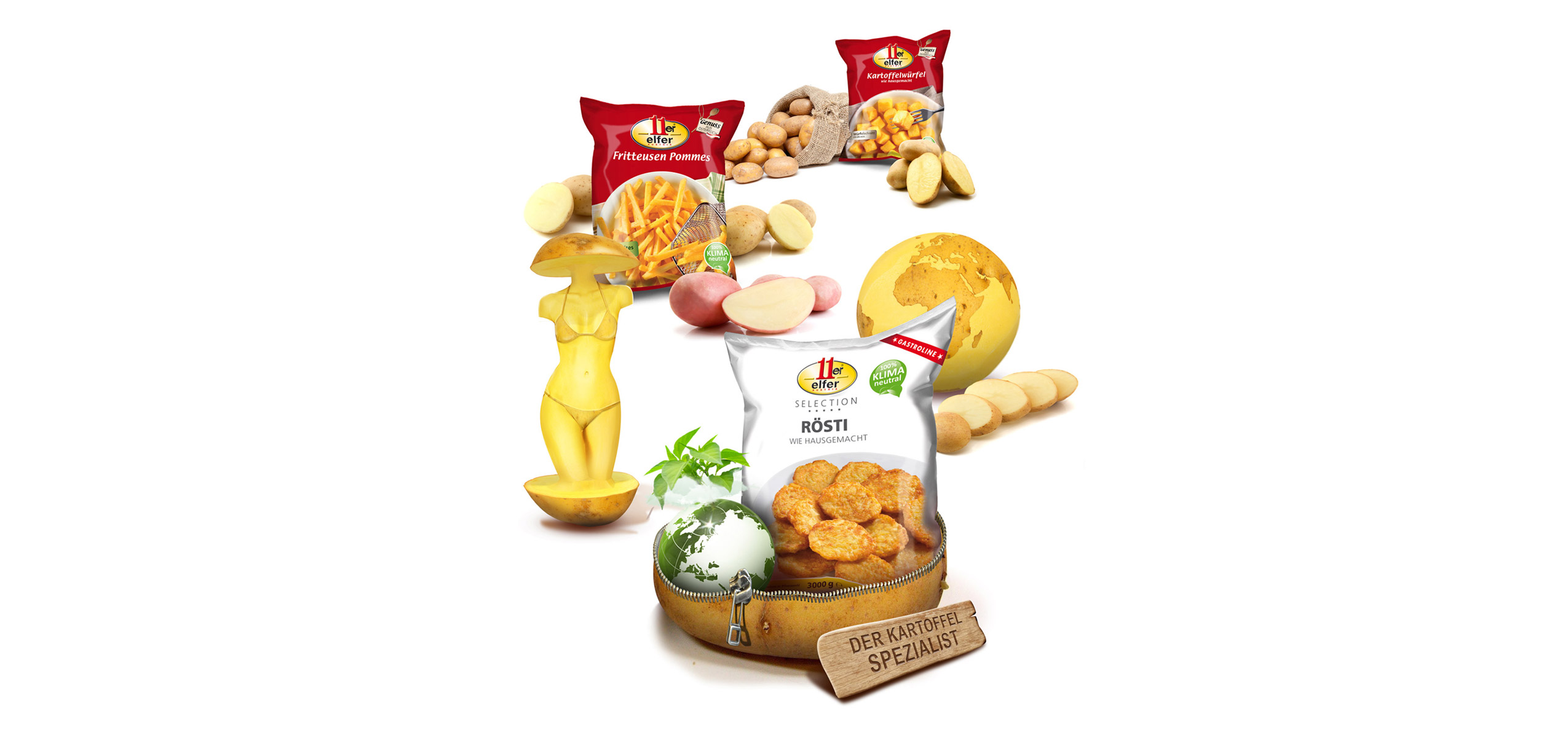 Das Beste aus der Kartoffel...
...ist der Leitsatz der Firma 11er. Diesen galt es zu neu visualisieren. In enger Zusammenarbeit mit der Marketing-Abteilung, dem Geschäfts- führer und mit Unterstützung von Brandtrust, habe ich als Teil der Grafikabteilung wesentlich zum neuen Erscheinungsbild der Firma 11er beigetragen. Nun kenne ich mich bestens mit den Möglichkeiten, die Flexodruck bietet aus und weiß genau welche Inhalte auf einer Lebensmittel sein müssen, um die Verkehrsfähigkeit zu gewährleisten.